[caption id="" align="alignnone" width="460"]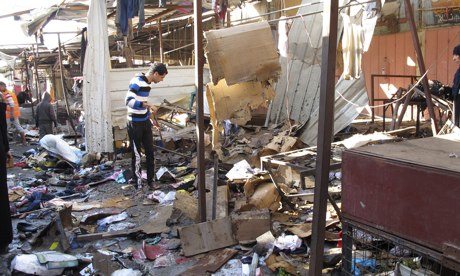 Photo from The Guardian [/caption]
From the New York Times this Christmas morning:

At least 26 people were killed and 38 others wounded on Wednesday when a car bomb exploded in a parking lot near St. John's Catholic Church in Dura, south of Baghdad, according to the police and medical sources.

The bomb detonated at the end of Christmas prayers as worshipers were leaving the church, the officials said.

The victims, most of them Christians, included women and children, as well as number police officers posted as guards.

A few minutes before the church bombing, and barely a half-mile away, a series of three other bombings in a market in an Assyrian Christian neighborhood left 11 people dead and 22 wounded.

What can be said?