And boys of all ages mourn.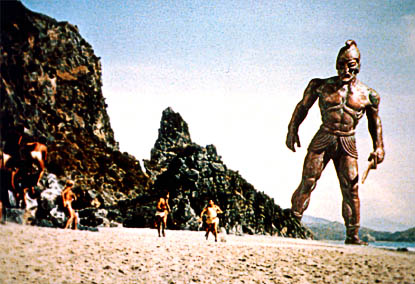 The dread creaking-bronze colossus Talos, from my favorite Harryhausen-driven movie, Jason and the Argonauts , and his many other unforgettable creations will of course live on in the image file. In addition to being one of those charming American inventor types, from the times when our science-worship often sang in a distinctively boy-ish key, special effects pioneer Harryhausen was also a class act—you can begin to learn about his accomplishments here —(more parts to this if you look). His long friendship with Ray Bradbury, who passed away just last summer, should be particularly noted.
Dear Reader,
We launched the First Things 2023 Year-End Campaign to keep articles like the one you just read free of charge to everyone.
Measured in dollars and cents, this doesn't make sense. But consider who is able to read First Things: pastors and priests, college students and professors, young professionals and families. Last year, we had more than three million unique readers on firstthings.com.
Informing and inspiring these people is why First Things doesn't only think in terms of dollars and cents. And it's why we urgently need your year-end support.
Will you give today?
Make My Gift